UST Overseas Training Program "Participating was Really Great"
Hits : 1444
Registration Date : 2019-08-05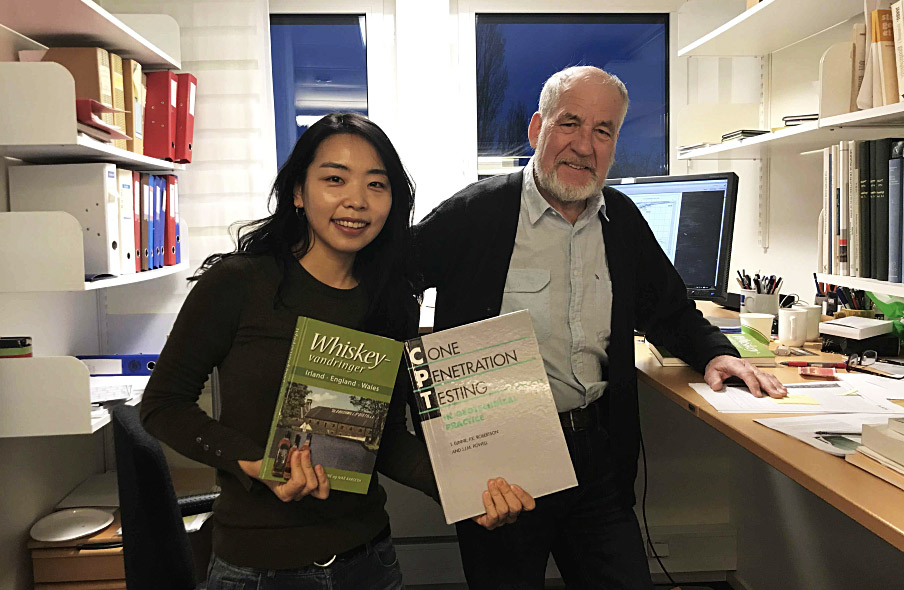 INTERVIEW
UST Overseas Training Program "Participating was Really Great"
Alumni Young-eun Jang (UST-KICT, Oct. 2018?Jan. 2019 Norway NGI Overseas Training Program participant)
"As a graduate, do you have anything that you want to share with UST students?" In my current job, whenever I meet UST alumni enthusiastically going about their work, I throw out this question. Occasionally this is how they answer. They beg me to say that they hope students will participate in the UST Overseas Training Program.


Overseas Training Program strengths!!
Students selected for the Overseas Training Program will participate in an internship for up to three months at an excellent overseas university or research agency, participate in public research, and receive support for a variety of expenses.
UST-KICT alum Young-eun Jang was in Norway last year from Oct. 2018 to Jan. 2019 for the Overseas Training Program. We recently heard about her overseas training story.
Hello Young-eun. We heard that you participated as a visiting researcher at the Norway earth research institute NGI for three months. How did you come to participate in the Overseas Training Program?

NGI (Norwegian Geotechnical Institute) is Norway's leading geoengineering research institute. The school I graduated from, KICT (the Korean Institute of Construction Technology), and NGI signed an MOU to build research relationships to conduct several different kinds of research. My advisor, who was the dean at the time, in particular was conducting a great deal of joint research with NGI. Throughout that research, the necessity of exchanging researchers to conduct research and solutions was mentioned several times. I definitely wanted to try to take advantage of the UST Overseas Training Program opportunity before I received my PhD. I began discussing this with my professor and started preparing to go and do research overseas.
I want to know what kind of research you conducted at Norway's NGI.

There were two major projects. One was conducting research to solve difficult problems starting from the ground and its basic structures while developing natural resource exploitation and power generation systems. The other one was studying the differences in the ground when extreme temperature differences both above and below zero occur. Ground structures can be severely damaged when the ground experiences large changes due to extreme temperature differences. Understanding the earth's sensitivity is an important part of solving this problem.

I was able to deepen my research skills at NGI through two studies that required the use of related highly technical skills.
When was the moment during your overseas research when you finally realized "participating was a good idea"?

At NGI there were many experts who did a vast amount of background reading in the field of geoengineering. While doing their theses did they kept seeing the research field's all-stars. They would know these books' authors as soon as they just heard their names and say "Ah, that person."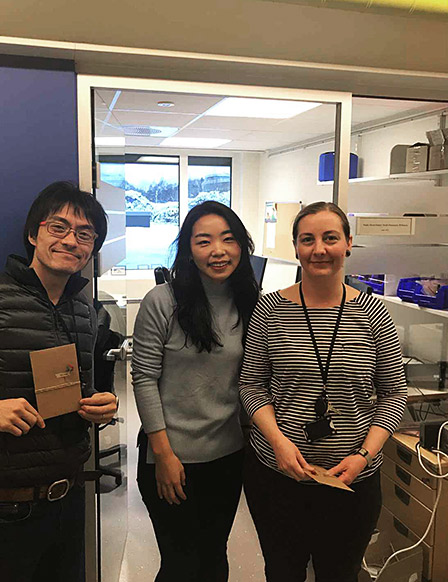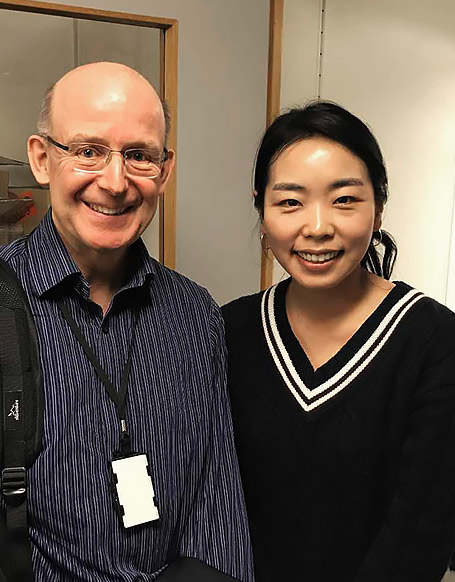 When I met these people, listened to their research advice, and received their publications as gifts, I thought about how wonderful it was and what a good idea it was to come. It was a priceless experience to be able to travel to nearby European countries over the weekends and the Christmas holiday.
So that was the good part, but were there any difficulties?

Except for the fact that while I was there it was winter so it got a little light at 11 in the morning and then became pitch black again at 2:00, there weren't really any special difficulties.
I heard that your overseas research experience had a big influence on your career choices. What are your plans for the future?

I received my Ph.D. in geoengineering, but I think that I need to do more to begin integrating what I have learned and to grow as an operational expert. I am currently working as a post-doctoral researcher at the Ulsan National Institute of Science and Technology (UNIST) School of Urban and Environmental Engineering and am in the middle of a research service program. I someday hope to become an expert and plan on spending my life working toward my goals and dreams.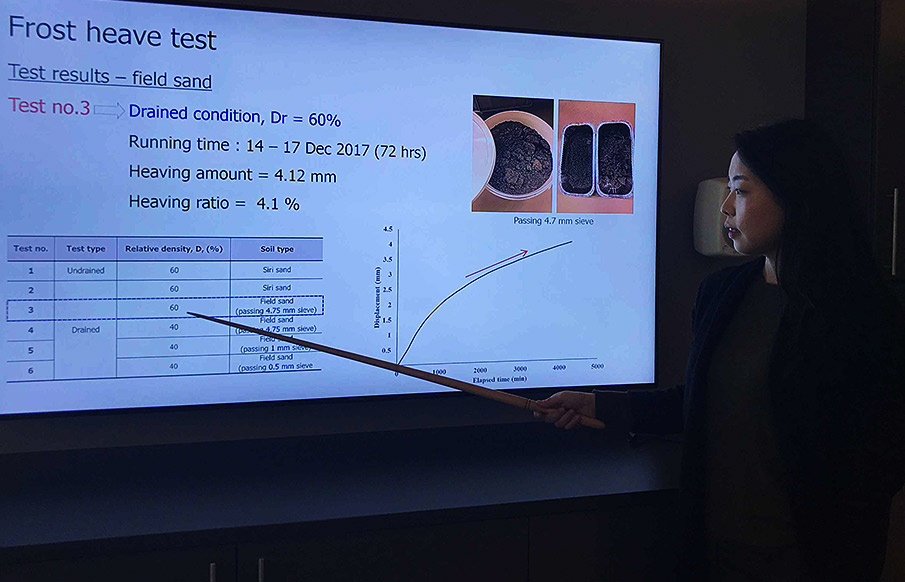 Please give some brief advice to UST students who want to participate in the Overseas Training Program.

During NGI's three-month program, I felt a great deal of pressure to produce concrete results from my two research projects. Because of that I think that my efforts to solve questions and overcome difficulties made a good impression on the NGI researchers. Before returning from abroad, I requested recommendations from the department head and other employees who unhesitatingly gave them to me.

If you go really throw yourself into the experience, everything will be fine. I tried to experience everything I could, so I think this kind of attitude will leave good impression and if you come with determination and leave a good impression about UST and Koreans, I think you'll come back with a newfound self-confidence.