UST, Where My New Chapter Began
Hits : 1540
Registration Date : 2019-08-26
A Conversation with Alumni
UST, Where My New Chapter Began
Alumnus Kim Hak-jin (Graduated from UST-Korea Institute of Oriental Medicine(KIOM) Campus, Korean Medicine Life Science Major in 2011, Currently CEO and founder of Gene On Biotech)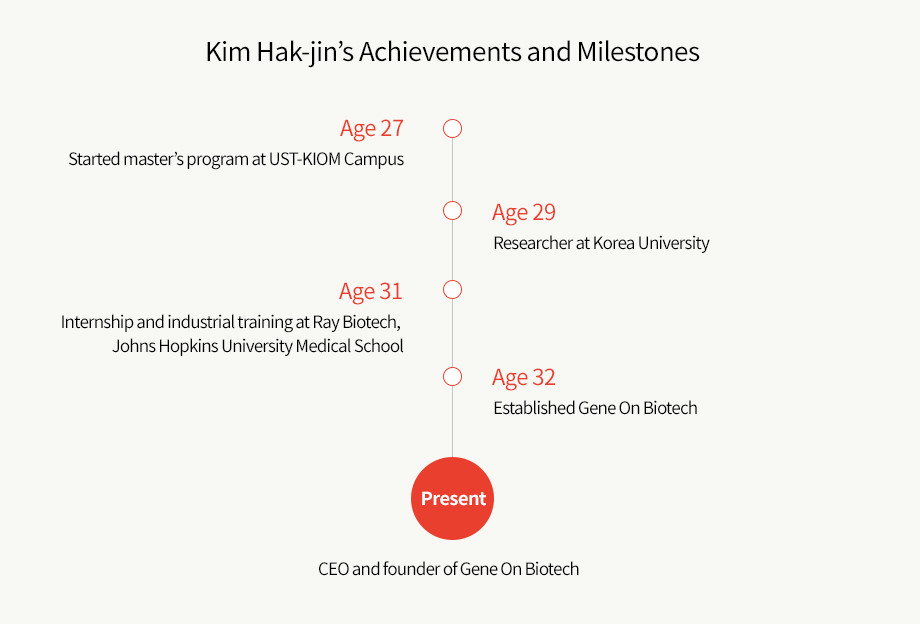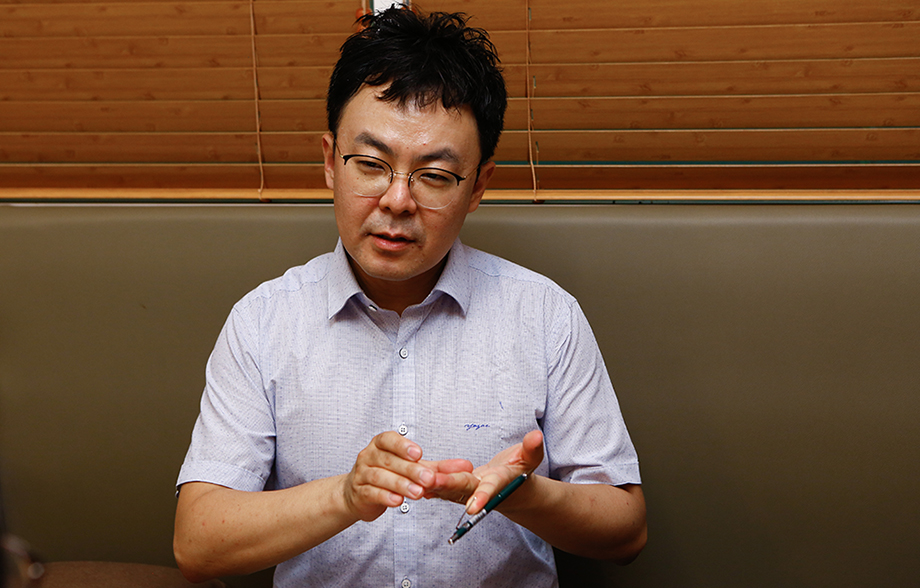 Our lives are made up of numerous experiences. It can be hard to grab the opportunity of a lifetime amidst all that. However, the story is different for those who prepare themselves for the right moment. Just as the saying goes, opportunity comes to those who are prepared. Kim Hak-jin is on a brave path of adventure, having grabbed a great opportunity after years of consistently working towards his goal. What makes his story special is that he found this opportunity at UST. Let's hear more about his opportunity of a lifetime, and the role that UST played.
Golden Opportunity at UST
Kim Hak-jin began his master's program at the UST KIOM campus when he was 27. At the time, his roommate at the KIOM dormitory was a senior researcher in the same lab. Through his roommate's research, he was introduced the world of DNA microarrays. DNA microarrays, a new technology at the time, allow the level of expression of thousands of different genomes to be tested using DNA pieces.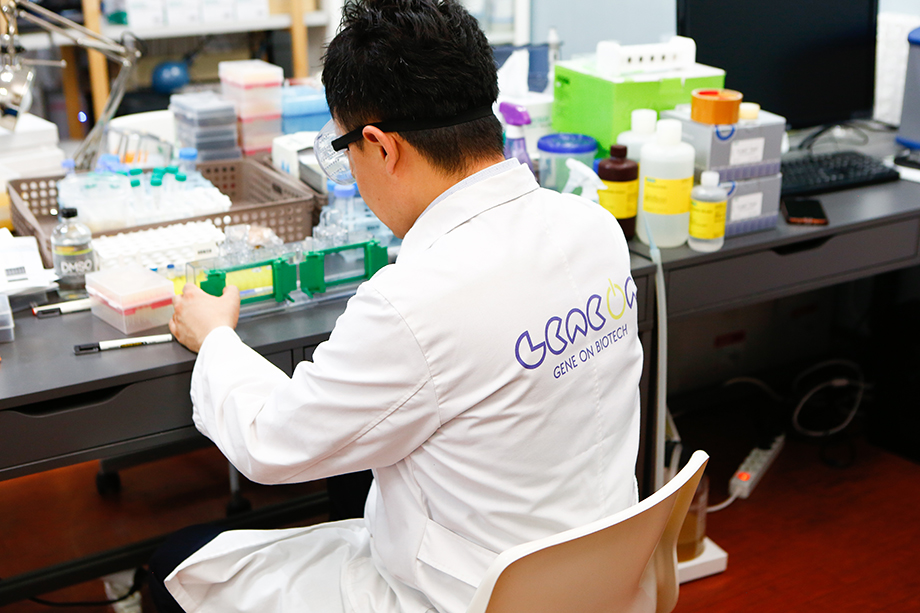 Like they say, I was completely hooked! I thought, 'Wow, this is really interesting technology!' I continued taking an interest in the field. Not long after, a new kind of microarray, a protein microarray, was developed. Because I had been studying it all along, I understood its potential, and immediately made the decision to study it in the U.S. This in turn opened up opportunities for the establishment of Gene On Biotech
This is why UST holds a special place in Kim's heart. It is where he found the right experiences and opportunities to begin a new chapter in life. "I chose UST for two reasons. The first was the opportunity to conduct trendy research that wouldn't be possible elsewhere. As UST campuses are government funded research institutes, the research responds immediately to the nation's situation. It is a special experience for students. The second is that there is less administrative work to be done by students. You get more autonomy when conducting research. This is a huge advantage."
Capacity Building Comes First, Be it for Employment or
Entrepreneurship
Gene On Biotech began as a protein microarray development and research services company. Since its establishment in 2014, Kim has been working non-stop to expand its scope of research and development. As a result, the company works in a wide range of antibody microarrays as well as drug candidate discovery. Currently, it is involved in the development of an early sepsis diagnosis kit based on bio-microarrays. How does the work of Gene On Biotech help improve our lives?
"When Gene On Biotech's molecular diagnosis microarrays become commercially available, the diagnosis of sepsis or super bacteria infections will become very fast. For example, it currently takes 5 days to identify the bacteria in superbacteria infections. However, 70% of super bacteria infections become fatal just 6 hours after infection. This is why early diagnosis is so important. We have applied digital PCR technology to microarrays, allowing infections to be identified within 2 hours. Most importantly, we made it easy for anyone to use, without the need for special equipment."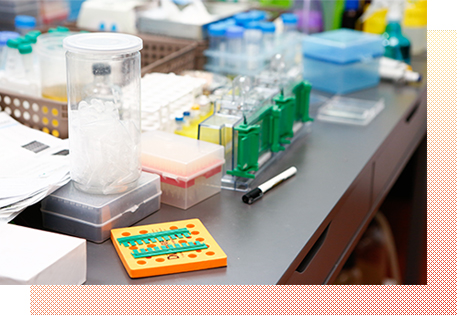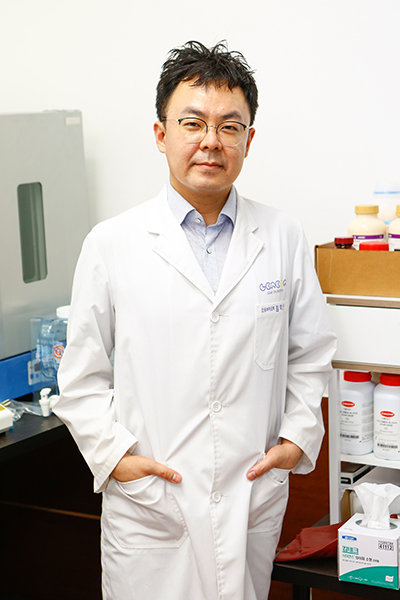 Another ongoing project is the development of antibiotics. Existing antibiotics come with high risks of side effects and tolerance build up. Furthermore, they don't work on super bacteria. Gene On Biotech is working to develop antibiotics that kill super bacteria, while eliminating the risks of side effects and tolerance. The microarray and bio-antibiotics projects are expected to show results within the next few years.

As our conversation continued, one question came to my mind. How advanced is Gene On Biotech's technology on a global scale? Kim replied confidently that their microarray analysis technology was one of the best in the world.
"It is the only one in Korea. There are others in the world, such as at John Hopkins in the U.S., and in China and the UK. Although we are all working on the development of microarray technology, our areas of focus are different. Some focus on basic science, some on clinical research. Gene On Biotech is the only one specializing in applied science. You can say that this is our unique strength."

Kim also had words of advice for UST students hoping to start the own companies. He believes that building one's own capacity is the key, to both employment and entrepreneurship. It may sound like a cliche, but building a strong foundation is the most important and challenging part of getting anywhere. "You should think that once you have the skills, you can start a business anytime. You also need to be prepared for the risks of entrepreneurship. Once the risks are known, they no longer pose a danger. You become capable of managing the risks. Additionally, you also need to build a strong network."
"Aim is to Solve All Health Problems for Humanity"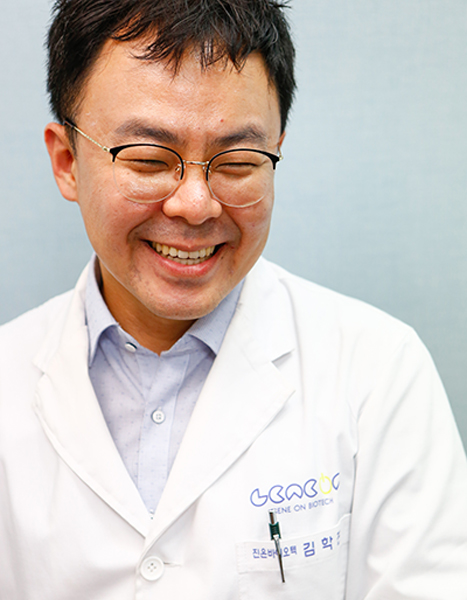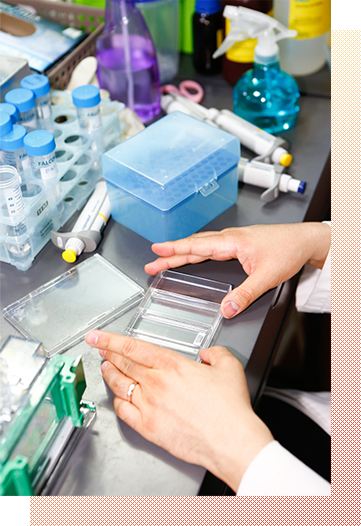 2019 will be a huge turning point for Gene On Biotech. Kim plans to incorporate the company, which is currently run by him as an individual business operator. He will begin seeking investors in the latter half of the year. Currently, the diagnosis microarray and bio-antibiotic development projects are well set to meet their goals for the year. Kim also plans to expand his team.

Kim has a big dream for the future. He wants the technology developed by Gene On Biotech to be used to cure all the health problems currently facing humanity. He has a plan with 21 research themes, and the goal to commercialize one of these each year. "I have laid out detailed research and development plans for super bacteria, atopic disorders, ageing, and so on." He will be exactly 60 years old upon the completion of all these planned projects. Where will he be at the age of 60, I wonder. Will he have accomplished all of his goals? And how will our lives have changed? As for the near future, I got the feeling that we'll soon be hearing about Gene On Biotech's groundbreaking accomplishments in the news.