Between Questions and Answers is Where One's World Grows
Hits : 1123
Registration Date : 2019-12-09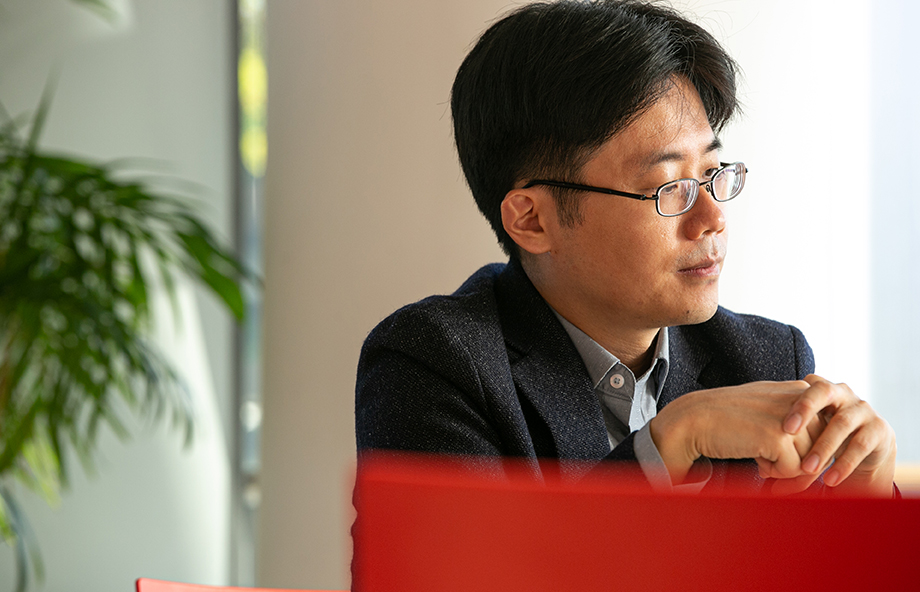 Reflections on Teaching
Between Questions and Answers is Where One's World Grows
Professor Kim Se-jung (UST Headquarter)
We met with Professor Kim Se-jung at UST headquarters where he just finished a lecture. In an hour long interview, we noticed a few keywords that were consistently present in his story: change, thinking, trying, question, fun, etc. These keywords themselves were enough to demonstrate Professor Kim's attitude and how he thinks of his students and lectures. We'd like to fully describe his genuine wishes in this article with his story that involves his thinking and trials to give "lectures that students need."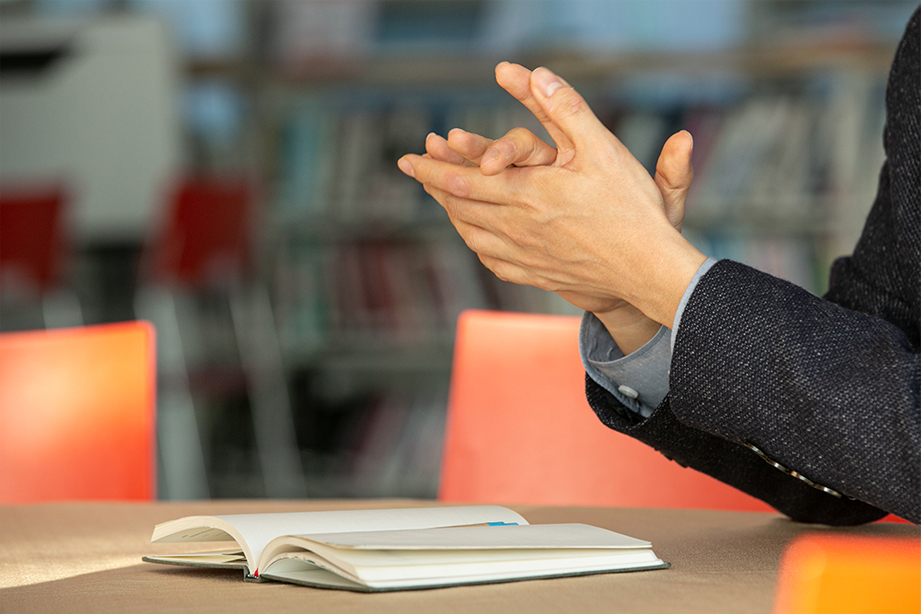 Lectures that Never Stop Evolving
"I ask favors of my students when I give a lecture; I want them to know it's not the professor but the student who determines the quality of a lecture. Of course I make the structure of the lecture, but questions from students enrich the class. I believe when it is students who lead the class, great lectures can be born."

Kim teaches prerequisite Programming and Statistical Analysis at UST headquarters. He is also taking charge of Freshman Empowerment Education, general lectures and special classes. He organizes and oversees the programs that help freshmen adopt to the new environment in UST and assists students in performing better in their majors, making sure everything is running smoothly.
What preoccupies his mind is "to find the way to bring out proactivity in students." Since the way he structures his lectures determines the level of engagement from students, he doesn't stop thinking of how he can best do it. In this context, he made some changes to his programming class. He usually creates a video for the theory class so students have enough time to look over the material before class and have a discussion or solve problems together during class. Though they liked this method, it was not good enough for encouraging students to more actively engage. So he took it one step further by letting them make programs on their own.

"I've tried a new method since last semester, which unexpectedly saw positive reaction from my students. Furthermore, they set up a plan for producing a program to be utilized in their field of research this semester. I hope they think 'I can connect this class with my research. It will be useful.' In that sense, I saw hope."
He received the highest score on class assessment for Freshman Empowerment Education. When we brought it up, he dismissed it saying "It only happened once" and added that the fact that improvement on his programming class assessment is more meaningful because it proves that new approaches have actually worked and helped students. Motivated by this, he's preparing for another attempt.

"It's said that the most effective teaching method is when students teach others themselves. Therefore, I want to give my students inspiration on certain topics in the class."
Process of Questioning and Discovering the Answer,
the Best Moment
After finishing his doctorate degree in the U.S., he came back to Korea and worked at Korea Institute for Advanced Study as a postdoctoral researcher. Afterwards, he was hired as a senior researcher at Agency for Defense Development for two years. Since the work he was conducting wasn't aligned with his major field of research, he was looking for another place and found UST. He already had a great interest in education and at that time his heart was leaning toward the educational field. The timing was perfect. The position he found perfectly matched with his major and it was a great opportunity to grow as an educator. Since then, three years have passed in UST. We asked what the best moment for him was during his time with his students.
"I think it's when I see students form their own identity while adopting to the new environment in UST. Also, when they question and proactively try to find the answer together. Particularly in the latter case, there's a memorable student."

One student came to his programming class who had no experience in programming. While the class proceeded for two months, it was obvious that he was having a hard time. Professor Kim, noticing this, personally gave him make-up classes a few times. Then one day he seemed to find passion in programming and started asking questions. In order to communicate with students, Professor Kim has a Q&A session during class or office hours in which students can talk with him at his office. The student mentioned above made full use of it. Professor Kim also tried his best so he can help him find the answer he was looking for. At the end of class, the student began to greatly improve his performance.

That's what I want. When students take classes, I hope they find it necessary and useful. And that student took advantage of resources available by asking for help without giving up despite his rough circumstances. I loved that effort, which still remains in my heart.
Professor Kim will continue his effort to reorganize UST's educational programs. In particular, his goal is to create a basic liberal arts education system for graduates. In addition, he also hopes to have the opportunity to spread the system he develops to other graduate schools. Professor Kim is not afraid of making changes to his class. That's what makes us wonder how it will further transform. Whatever change, however, will be grounded upon his belief "Everything is for the student."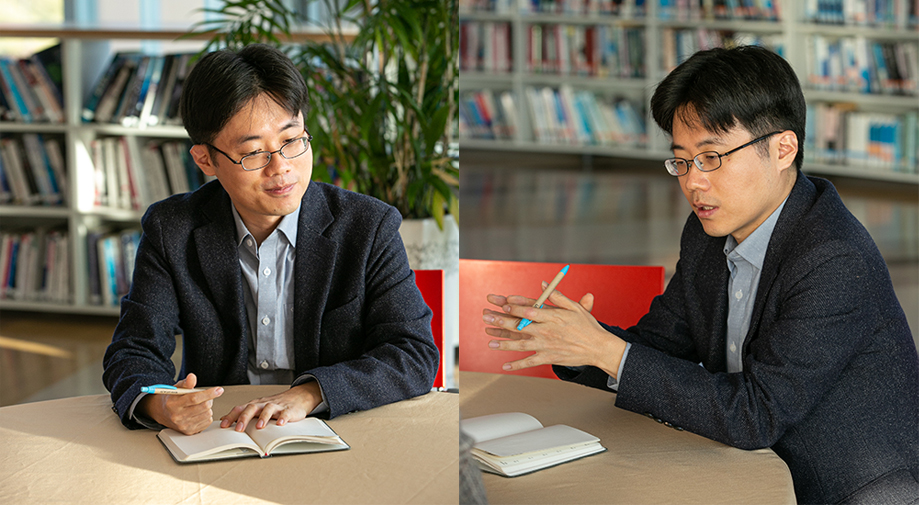 "I always had love for the students. I wish all the best for UST students but I know that a lot of students have their own share of struggles in their studies or careers. Whatever path they choose, I hope it turns out to be a good one for them. Make sure you talk a lot with your teachers. Ask questions. That will be the first step in finding the answer you're looking for."