"I Can't Wait to See My Students Become Professionals of This Field."
Hits : 1020
Registration Date : 2019-12-31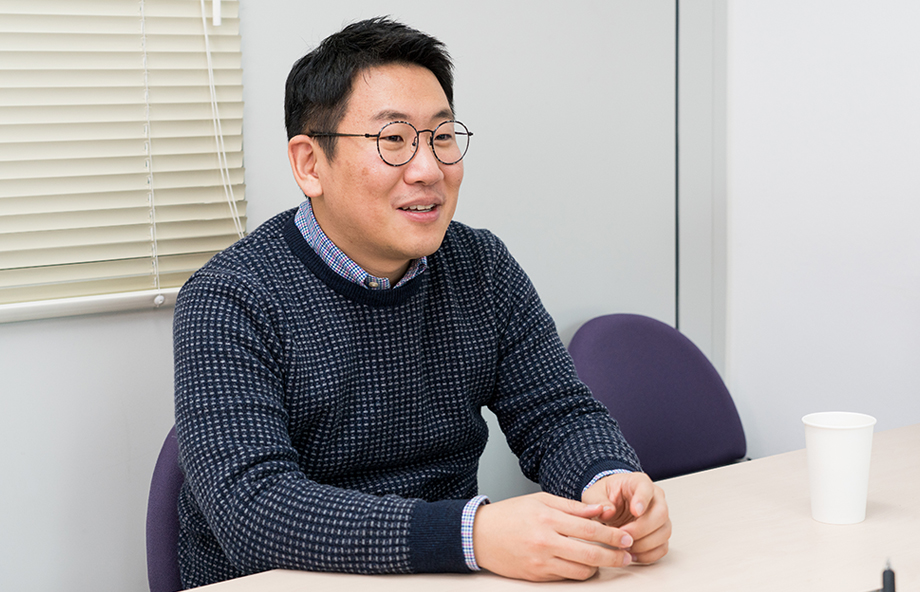 Reflections on Teaching
"I Can't Wait to See My Students Become Professionals of This Field."
Professor Park Ji-hoon (UST-Korea Research Institute of Chemical Technology (KRICT) School)
Hydrogen was probably one of the hottest topics in Korea this year. On Jan. 17, the government announced "roadmap to boost the hydrogen economy." It seeks to build a new structure for economy businesses with the eco-friendly energy source hydrogen. Today, as the world's first mass-produced hydrogen car demonstrates, Korea's technology to utilize hydrogen energy has reached a world-class level. However, skepticism over the danger of hydrogen hasn't been relieved yet. Professor Park Ji-hoon at UST-KRICT School has developed a technology to safely store and transport hydrogen in large quantities. This research was recognized as the most excellent technology among 100 other exemplary national R&D accomplishments. UST students who participated in the research project played a significant role in the achievement.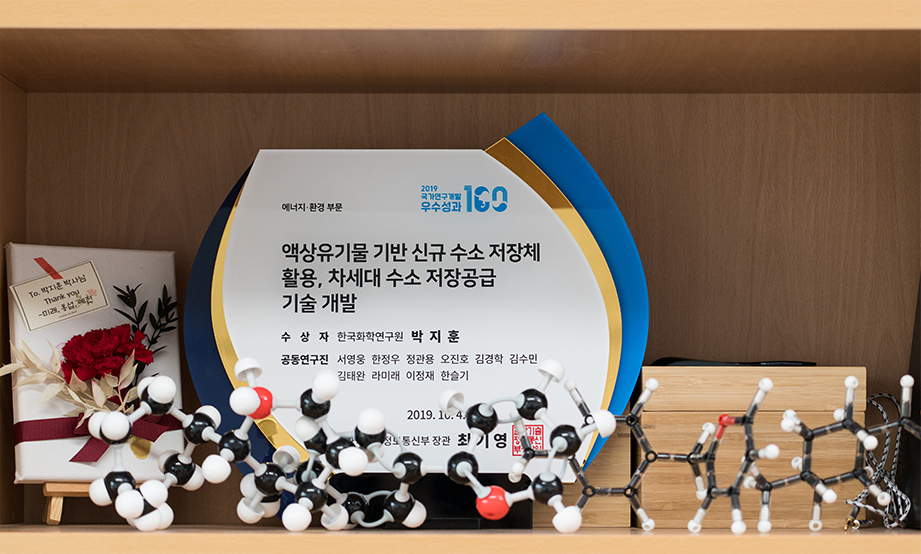 A Project that Everyone Genuinely Enjoyed
Professor Park Ji-hoon's research team collaborated with the research team of Professor Seo Young-woong from Hanyang University and Han Jeong-woo at Pohang University of Science and Technology to develop a technology to safely and conveniently store and transport hydrogen: original technology in producing liquid material and catalysts used in liquid organic hydrogen carriers (LOHC). To put it simply, the term LOHC means efficiently and safely storing and transporting hydrogen that is in liquid form using carriers like tanks. Germany and Japan have already seen the value in the technology and are currently trying to commercialize it.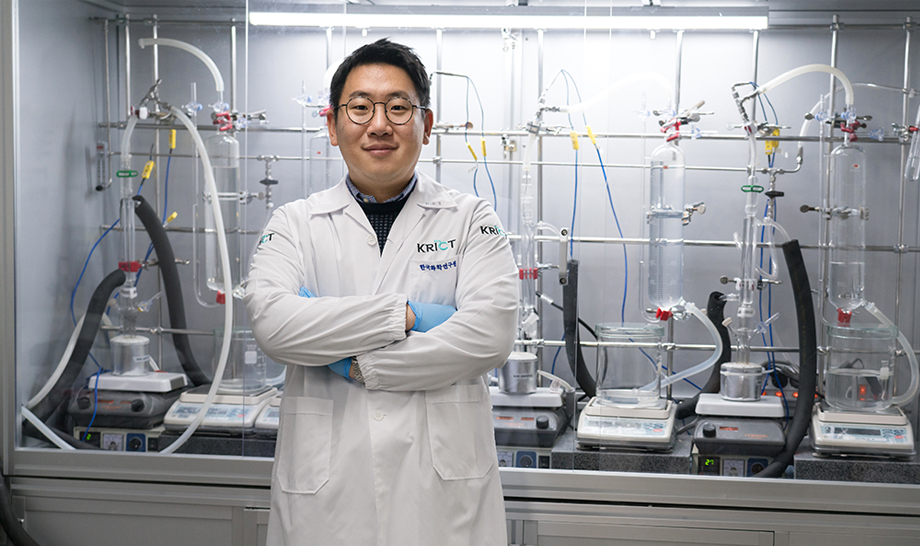 The joint research team has developed a new liquid and catalyst production technology that is far superior from existing technology. While maintaining the conventional technology's stability and storage capacity, they maximized efficiency that lowers the hydrogen production cost. They also devised a way to speed up the supply of hydrogen twice as fast as the existing technology. Moreover, the whole process has been developed with Korea's independent technology. Professor Park highlighted "Only a few research teams in the world own this technology."

To him, the research implies something special. Besides its outstanding outcome, he found great delight in the research process, which meant so much to him. He always wanted to find pleasure in trying out new things. In that sense, this experience was all the more precious and special.

"Our teamwork was incredible. All the members were tightly connected which made the whole process go more smoothly and fun. Even we were amazed by the successful result accomplished in such a short period of time."

Above all, it set a great example for other UST students. It's not easy to find pleasure and form a sense of connection among the team members in the weary process of research. Two UST students―La Mi-rae, who graduated in last summer and Han Seul-gi in the PhD program―were involved in the research. We asked what role they played in conducting the project.

Two students were in charge of the original technology. To publish a thesis paper, it's important to obtain a substantial result in the field of original technology research. They did an excellent job even when the research was challenging since it requires alertness in exploring small changes. They were very helpful especially with details that needed sharp attention that I sometimes missed.
"Let's Take the Initiative and Do It Well."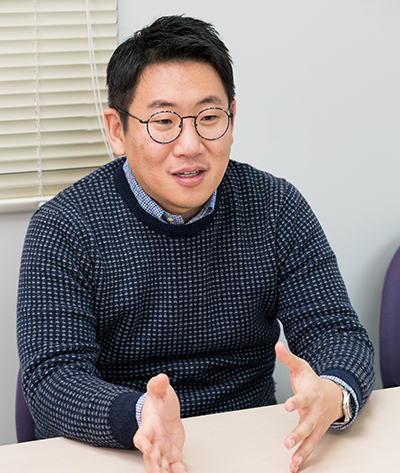 Professor Park has taught in UST since the second semester of 2015. It's not surprising that the decision came naturally to him. When he was doing his degree in graduate school, he collaborated with a lot of other students in his research which got him interested in education. Though many would think research and education have nothing to do with each other, Professor Park doesn't necessarily agree with that.

"The purpose of education I provide is to equip my students with the ability to be a researcher by training them; to make them my future coworker. It's important that I push out impressive research outcomes as a researcher, but I think fostering future researchers who have strong will is also extremely valuable."

Professor Park wants to accompany his students as a senior researcher and a coworker. The idea was actually influenced by his academic advisor Professor Jung Young-geun when he was studying Chemistry at Seoul National University graduate school. Professor Jung had always respected, understood and encouraged his students. He wasn't just stationed in his office but instead made his way out to visit and openly have a conversation with students. Just like this, Professor Park also tries to be present in his student's school life. He doesn't force anything to get close to them; by simply spending time together sharing meals, tea, and talking, they have formed a genuine bond.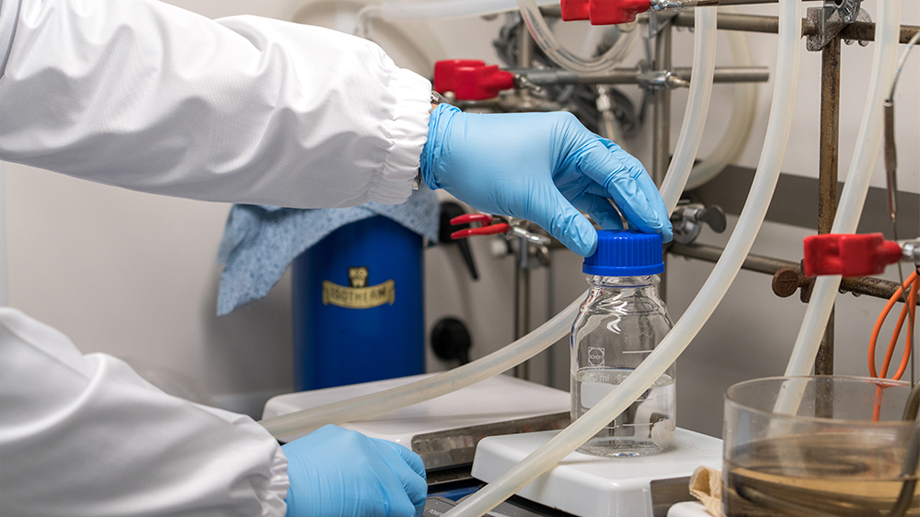 There is something I always tell my students: "Let's take the initiative and do it well." What I mean by this is that it's important that students have their will to realize their potential and break out of their shell on their own. It would be torment to do the work without our own will.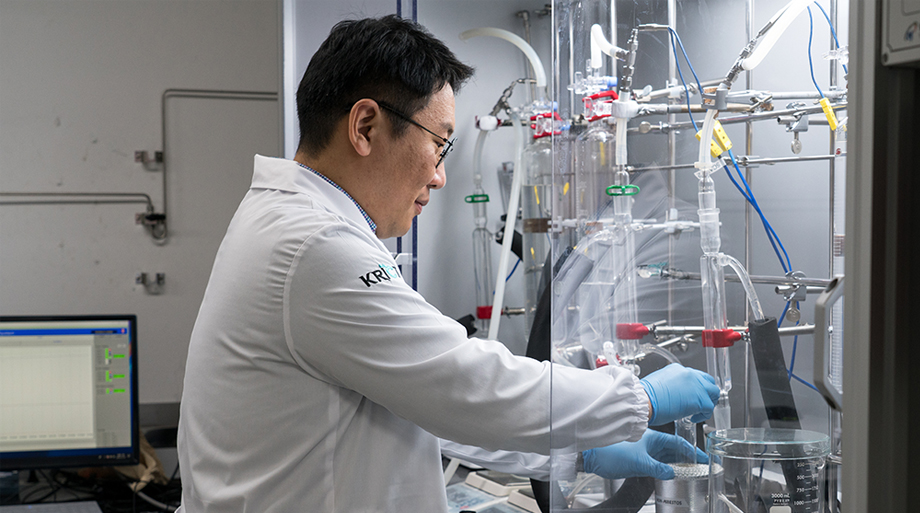 Professor Park's effort to make hydrogen more convenient and safe for the public has never stopped. He is driven by passion to achieve his goal to commercialize the technology in five years. He will also incessantly continue his path to foster future researchers even when he is physically and mentally tied with his research. He can't wait to see his students grow to be professionals in their field and work with them on the same level. The hydrogen-powered society that Professor Park and the joint research team will demonstrate, what will it look like in five years? When we know that hydrogen has safely become part of our life, you will probably want to come back to this article.